Practice Nurses
Minor Illness Clinics
The nurse prescribers and minor illness nurses regularly run minor illness clinics.
It may be that your condition can be dealt with by the nurses who are qualified to deal with problems such as abdominal pain, bites and stings, cystitis, diarrhoea and vomiting, earache, emergency contraception, eye problems, hay fever, infected wounds, injuries, rashes, vaginal discharge, chest infections, back/knee/joint pain, impetigo, headaches, heartburn, rhinitis, sinusitis and other nasal problems, sore throats, tonsillitis and many more.
Please tell the receptionist that you would like to make an appointment with the nurse prescriber or minor illness nurse.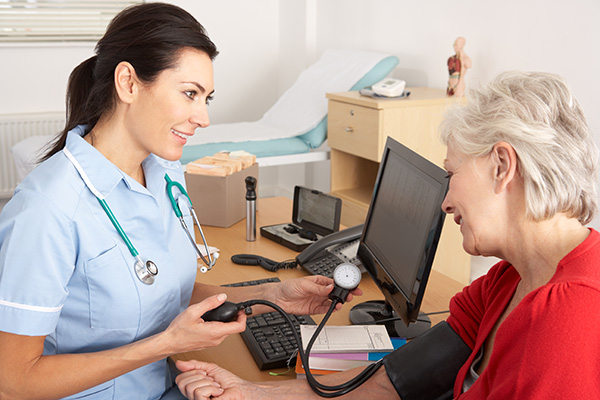 Treatment Room
Practice nurses are regularly available and you may make an appointment to see the nurse if you have a problem that does not require a doctor, such as dressings, injections before going abroad, blood pressure checks (we have a machine in our patient waiting area for you to use at your convenience without the need for an appointment), cuts, and information about diet, alcohol or smoking.
Revised 21/4/22