Diabetes Type 2 Information
Revised 12/02/2021
Our goal is to help you to manage your condition well and to minimise the impact of the condition on your long-term health . 
Diabetes is not just about sugar. More and more people are taking the lead in controlling their diabetes by improving their overall health and wellbeing.
These include taking more exercise, having a healthier and low-carbohydrate diet, achieving a healthy weight, stopping smoking and drinking less alcohol and, where needed, taking medication consistently.
Above all, being as informed as possible, often sharing experiences with others and building healthy daily routines makes the biggest difference.
Diabetes is really a cardiovascular condition that affects the heart, kidneys, brain, eyes, circulation sexual function and many other parts of your body. See further information -
Click here
How do I know if I am at risk of developing Type 2 Diabetes?
Type 2 diabetes is one of the biggest healthcare challenges of our time. Do you know your risk of developing Type 2 diabetes? Finding out your risk of Type 2 diabetes only takes a few minutes. It could be the most important thing you do today. By completing this
tool
, in England you may be eligible for the Healthier You NHS Diabetes Prevention Programme. Why not share on your social media channels to encourage family and friends to do the same.
Diabetes UK
also have a tool to determine your risk.
Click Here
 to complete the survey. This could be the most important thing you do today.
Risk factors and other measurements we look at as part of your diabetes care
As part of your annual diabetes care, we look at your blood pressure, body mass index (based on your weight and height), cholesterol, average blood sugar results, kidney function and urine results
Even if your blood pressure has not been a problem, we would encourage you to obtain a blood pressure monitor and keep regular readings at home, as even slightly raised blood pressure is a strong additional risk factor for heart disease, strokes and kidney disease.
You've just been diagnosed with type 2 diabetes
Following an initial raised sugar test result, we will ask you to have a wider range of blood tests at the surgery if you haven't already had them done, along with measuring your blood pressure and weight at home wherever possible 
Working with you to manage your type 2 diabetes
Step 1 - We will send you a text to invite you to have your annual blood tests, urine check and foot check. Please bring your home blood pressure readings for the last week where you have them to that appointment. We will organise a group video-consultation appointment date at this time.
Step 2 - We will review your results and will send you your care plan with your results ahead of your group video-consultation appointment date
Step 3 - Please review your care plan and think about how you would like to maintain or improve your health.
Step 4 - Your group video-consultation. You will be able to discuss your plan and any questions you may have.  We can then agree and arrange any follow-up needed.
Step 5 - Please keep your care plan up to date to stay well and in control of your own health and wellbeing. You may have further blood tests and changes to your plan through the year.

If you have any concerns then please contact our diabetes team.
Your care plan
Here is a link to the downloadable care plans which can help you manage your diabetes - Click here
Checking your feet
Click here for more information about how to check your own feet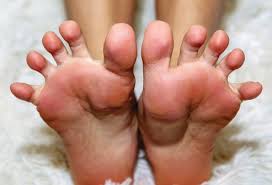 Cholesterol
---
Blood pressure
---
Healthy Eating
 Ian's Diabetes Journey
"Working in London for the last 20 years gave me plenty of opportunity to walk and, coupled with regular running at Lingfield Running Club meant I was in reasonable shape. Retirement brings change however and over time the lack of exercise took its toll until one day you get a wake-up call!
Back in October 2019 I had been been out for a run as part of trying to get fit and on my return, didn't feel quite right. A prompt appointment at Moatfield Surgery started a series of tests which eventually diagnosed atrial flutter! Along the way however after various blood tests I was told "and by the way you are Type 2 diabetic" None of this was the news I wanted to hear!
I was introduced to the diabetic nurse, the lovely Laura who I met on the Desmon Course in February 2020 where they went through all aspects of diabetes with a group of us showing how diet, weight and general well-being can affect your diabetes. At the end I was given a plan, a kind of 'point in time' where everything was recorded. Height, weight, BP, cholesterol etc. and something called HbA1c a three-month average of the blood glucose. After being bombarded with all this information and the diagnosis in such a short time, my head was spinning!
I was told that it would be reviewed in 6 months' time and then regularly after that. Time to wake up! I needed to take things seriously and so armed with a plethora of information, book suggestions and websites, I stepped up to the challenge!
Well Covid-19 reared its ugly head (and is still here) which only added to the drama of the last 6 months.
I joined the forum of Diabetes.org.uk which provided great support from a whole bunch of lovely people many of whom had been living with this for years and knew just what I was going through.
One of the suggested books talked about low carb diets and after much research I decided to take the plunge and try and limit my carbohydrate intake to 130 g per day. This was not easy for me as I am very much a savoury person and they tend to be carb rich! I had a very understanding wife who went along with my menu choices and I produced a 2-week plan of options in order to get to grips with the change of lifestyle. To be honest, initially shopping took ages what with lockdown and having to read every single label on items as well as eating it and finding out what affected me. A great book for me was 'Carbs and Cals' which had wonderful pictorials for portion sizes and this helped a lot.
Although it wasn't particularly recommended, I did invest in a blood glucose monitor The Gluco Navii and initially took readings 1st thing, pre and post meals and then at bedtime. This enabled me to see cause an effect of different foodstuffs.
I have eased back on that a lot now as I know what triggers and it's not always what you think! The next thing was exercise so I started walking every other day on a measured route just to get back into a routine. Eventually I ran/walked and then ran (well jogged) the 5k route and slowly started to improve.
Six months on, having just been retested I have lost 2 stone (now 73kg), my BP is around 100/65 and my cholesterol is 2.6 with and HbA1c level which has dropped from 51 to 40! This means, if I maintain that BG level or lower at the next 6 months check they will consider me in remission and all this without diabetes medication.
It has not been easy, but the results speak for themselves and so I encourage you to have a go, it may just do you good!"
- Ian W, August 2020
Ozempic/Semaglutide
Victoza/Liraglutide
---
General Diabetes Information