Blood Pressure (Hypertension) Information
Our goal is to help you to manage your condition well and to minimise the impact of the condition on your long-term health. 
High blood pressure, also known as Hypertension or Raised Blood Pressure, is when the force of your blood pushing against the walls of your blood vessels is consistently too high. Around a third of adults in the UK have high blood pressure, although many will not realise it. The only way to find out if your blood pressure is high is to have your blood pressure checked. 
High blood pressure does rarely has noticeable symptoms, but persistent and untreated high blood pressure can increase the risk of several serious and potentially life-threatening health problems such as heart attacks and strokes. 
Hypertension (or "high blood pressure") is a serious condition but is simple to diagnose and can be easy to manage with the right medication and lifestyle (see more below). 
What should my blood pressure be?
To complete a blood pressure diary, you should monitor your blood pressure every morning and evening for 7 consecutive days. Please make sure this is not measured first thing in the morning but at least 20 mins after rising. Each time you record your blood pressure, you should ensure that you relax for a few minutes beforehand and  your feet are flat on the floor. You should repeat the check 3 times in a row and record the lowest of those 3 readings
You can either submit your readings via our BP calculator page or use this specially designed MS Excel diary file to record your blood pressure readings which will automatically calculate your average blood pressure reading. 
Click here to download the Excel file
Information about normal blood pressure ranges depending on your age and conditions:

(note that you may have agreed a different target range with your nurse, GP or specialist)
You've just been diagnosed with high blood pressure:
During the course of your investigations for high blood pressure, you will need to have some blood tests (eg kidney function, cholesterol) and possibly a heart tracing (ECG). A few people may need more specialist investigations. The most important thing is to keep a diary of your blood pressure readings.
How do I control my blood pressure?
Here is a link to a downloadable care plan in MS Word format which you can complete to help you to manage your blood pressure.
How to reduce your blood pressure
High Blood Pressure can often be prevented or reduced by eating healthily, maintaining a healthy body weight, taking regular exercise, drinking alcohol in moderation and not smoking. 
Salt has a significant impact on your blood pressure, and cutting it out completely can be as effective as medication at reducing your blood presure. There is alredy plenty of salt in the foods we eat so we should avoid eating any salt, or eating foods that contain added salt (like salted snacks).
More and more, people are taking control of their high blood pressure by having a blood pressure monitor at home (see links below) and taking steps to improve their blood pressure.
These include taking more exercise, having a healthier and low-salt diet, stopping smoking and drinking less alcohol and, where needed, taking medication consistently.
Above all, being as informed as possible, often sharing experiences with others and building healthy daily routines makes the biggest difference.
Hypertension Plus
Hypertension Plus is a program that allows you to manage your blood pressure along with your clinical team at the surgery - all from the comfort of your own home. By sharing your blood pressure readings via an easy-to-use app, your doctor will always have a full picture of your blood pressure and can make sure you're on the right medication plan.
Share accurate, up to date readings with your doctor
Save time with home monitoring instead of visiting the surgery
stay on the right treatment, agreed by yourself and your doctor
Make faster progress towards your target blood pressure. 
Research shows that managing your blood pressure and medication from home with the support of your GP is safe and effective, resulting in lower blood pressure for many people. 
 How the Program Works
Click the link to register for the program and download the app. 
You will be prompted to complete your first measurement week straight away which will be fed back to the clinical team at the surgery. 
With the recorded readings, your doctor will have a complete and accurate picture of your blood pressure to ensure you're on the best medication. 
You will be supported along the way, with advice and guidance to help you achieve your goal.
Once your blood pressure is controlled, you'll be prompted to complete 1 week of measurements every 6 months, at home with a blood pressure monitor. 
If you have any questions about your health, you can always talk to your doctor in the usual way.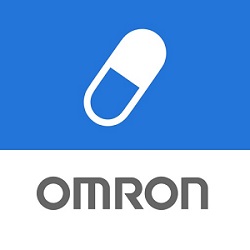 Revised 29/03/2022