CORONAVIRUS (COVID-19) - LATEST UPDATE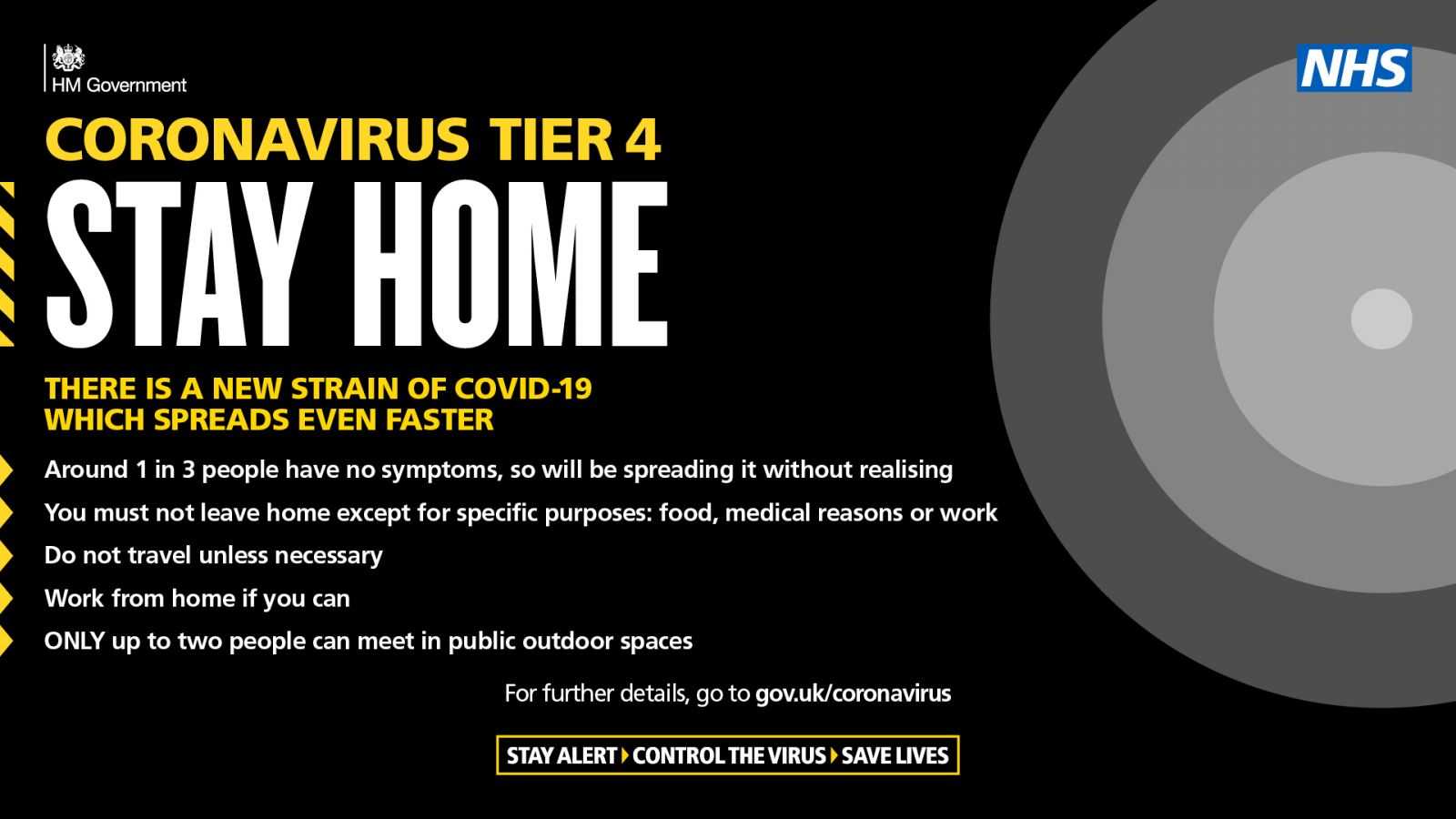 Care at Moatfield Surgery
Our objective over the coming months is to look after you and your families in the best way possible, given the circumstances. We also have to protect our staff and their health and ability to provide a service for you. We have been instructed to utilise remote consultations (telephone and video) in GP surgeries where it is appropriate, aid social distancing and prepare for the winter months. Everything we do is now taking longer and to keep everybody safe our appointment system has been adapted to reduce the number of people waiting in the surgery for a face-to-face appointment at any given time. Please be patient with us. The NHS has never faced such a challenge.
We are open. We would urge you to seek our help (or help from an appropriate service) if you are worried about your health and worried that your health may deteriorate if you delay bringing a problem to our attention.
If you have COVID symptoms, you may be asked to attend a 'Hot Hub' site that has been established especially to assess people with significant COVID symptoms so as to minise any risk to other patients and staff.
We would ask that you refrain from attending the surgery unless you have an appointment ort have been specifically asked to collect something from us. Most queries can be resolved by phone. Queries relating to appointments with other health care providers should be directed to them.
Covid 19 Vaccination
Revised 14/01/2021
Contents
Our appointment system
We have, in accordance with advice from NHS England, moved to a Telephone First appointment system for most of your care.
We are at this time, providing a full range of services from GP, nurse, pharmacist, health care assistant consultations. Initial consultations with our GPs and some nurses will be by telephone or video-consultation first. We will arrange to see you if necessary where appropriate.
Routine care you may have been receiving:
We have been directed by NHS England and our local clinical commissioning group to suspend a range of non-urgent activities until further notice including:
Travel clinics

Minor Surgery and steroid injections

NHS Health Checks

Routine blood tests unless for specific medication monitoring or where a clinician deems it essential for diagnostic purpose or management of patients condition are not stable.

There are likely to be long delays in being able to book insurance and other private medical examinations for reports. DVLA may at some point issue guidance on what to do if you are experiencing delays. Please check

https://www.gov.uk/

for further information.
Medication reviews will be conducted by telephone.
Essential mental health reviews will be conducted by telephone or where we have the facility, by video call where appropriate.
COVID19 Talking to Children - Returning to School
Evidence from the UK and internationally tells us that COVID-19 is generally milder in children than in adults: most infected children present with mild symptoms or are asymptomatic, and few very rarely develop severe or life threatening disease.
It is also important to consider that schools play a key role in promoting children's health, social and mental wellbeing. They also provide the setting from which children can access health surveillance, support and advice as well as individual and group therapeutic programmes
COVID-19 - talking to children and families about returning to school: guiding principles
Your wellbeing and self referral
Throughout this difficult time we want you to feel supported. You may feel the pressure of holding anxiety for your family and you may equally feel it for yourself. You may be experiencing increased trauma and grief and this can create an extra burden on you.
DHC Talking Therapies is now able to offer psychological therapies which have been specifically developed to meet the challenges of the pandemic.  Therapy is available via video, phone or through online modules which are supported by a therapist.
Sickness certificates
To reduce the burden on GP practices a new online system, created by the NHS and the Department for Work and Pensions, is now live for patients to be emailed a digital isolation note.
Isolation notes provide patients with evidence for their employers that they have been advised to self-isolate due to coronavirus, either because they have symptoms or they live with someone who has symptoms, and so cannot work.
As isolation notes can be obtained without contacting a doctor, this will reduce the pressure on GP surgeries and prevent people needing to leave their homes.
The service can also be used to generate an isolation note on behalf of someone else.
Travel insurance certificates / form
If you have had to cancel or postpone a trip due to the risk of catching COVID19 or because of travel restrictions imposed by the Foreign and Commonwealth Office or flight and holiday cancellations by travel companies, we cannot complete travel insurance certificates or forms.
If you have been ill or a family member has been ill and this has directly resulted in cancellation of travel plans, then we are able to complete insurance forms.
High Blood Pressure monitoring
We would encourage people to obtain or use an available home blood pressure monitoring machine. We would discourage people from using our waiting room blood pressure machines so as to minimise the risk of spread of infection.
Your blood pressure control is, in general, deemed to be well controlled if:
your blood pressure is below 135/85 mmHg for adults aged under 80 or    

below 145/85 mmHg for adults aged 80 and over.
Your doctor or nurse may have set a different target depending on your specific circumstances.
If your blood pressure is raised but below 150/90 then please recheck it by taking it 3 times at rest each day over 3 days and email your blood pressure readings to :hsccg.moatfield.surgery@nhs.net.
If your blood pressure is consistently above 150/90 over at least 3 separate sets of readings, then please contact the surgery via email or telephone.
If your blood pressure is above 180/100 over 3 readings at the same time, then please contact the surgery urgently.
Baby immunisation clinics and postnatal and infant 6-week checks
We will continue to provide 6-8 week mother and baby checks and baby immunisations appointments but will ask you to sit in a designated waiting room.
You will have an initial telephone consultation at 6 weeks. Then you and your baby will have a physical assessment and baby immunisations together at the 8 week appointment.
Wherever possible, please do not to bring siblings to nursing appointments.
All children and parents will be screened for viral symptoms and asked to rebook for a telephone call if appropriate.
Urgent wound dressings and reviews
Urgent wound dressings will continue if necessary, with a view to extend intervals and promote self-management where possible.
Nurse appointments
All other nurse appointments will be subject to initial telephone assessment
Some useful websites for further COVID19 related issues
Long-term health conditions and COVID19 advice:
People with prolonged COVID related symptoms or complications / delayed recovery
Some people unfortunately experience minor or significant ongoing complications of COVID ranging from mental to physical after-effects. Sussex Community Foundation trust offers a rehabilitation service for who may be experiencing very delayed recovery. After an initial telephone consultation with the service, a care coordinator will signpost you to appropriate support. Speak to your GP if you believe this might be of benefit to you.
Panoramic Trial
Do you want to add to research knowledge on the effectiveness of community based treatment of covid with anti-viral medicines?
The Panoramic Trial is open to everyone with ongoing symptoms of covid-19 and a positive PCR test, regardless of Vaccination Status. 
To Sign up, or to find out more, Click Here
Visitors Guidance for Hospitals/Care Homes
Visitors must be immediate family members or carers.  We are asking people to limit to one person, per patient unless:
   the patient is receiving end-of-life care

   the visitor needs to be accompanied – accompanying visitors should not stay in patient, ward or communal areas, and this applies to inpatient and outpatient settings

   they are a partner and birthing partner accompanying a woman in labour.
Hospitals and other health and care settings will restrict visiting to one hour per day at designated visiting times. Slightly different rules apply to children and newborns – two visitors are allowed and this may include a child under 12.  Paediatric trusts can use their own discretion on visiting hours.
Patient Shielding
Routine or planned hospital care including operations
Urgent and emergency cases and cancer treatments will be carrying on as normal, but we know many people waiting for treatment will be disappointed or worried, and hospitals will be contacting everyone affected as soon as possible. You can book an initial telephone consultation for your health needs. A&Es are open for emergencies. Your local pharmacy is there for advice. Please be aware that we do not have any information about indicative waiting times for hospital appointments and procedures.
Published: Mar 19, 2020