Physiotherapy Self-Referrals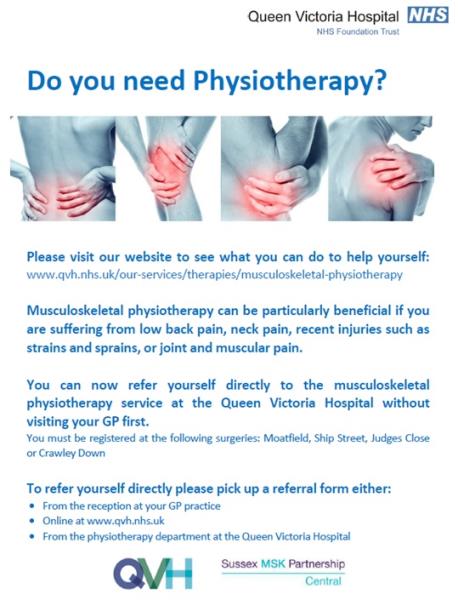 You can also access and print the referral form at home by clicking on the link below. Alternatively you can fill it in on your computer and email it back to the address on the form.
INDEX - Self-Help-Centre
Update Clinical Record
Update your clinical record by sending us your latest information, such as height, weight, blood pressure, smoking status, alcohol consumption...